Laurie's Babies
---
ROBIN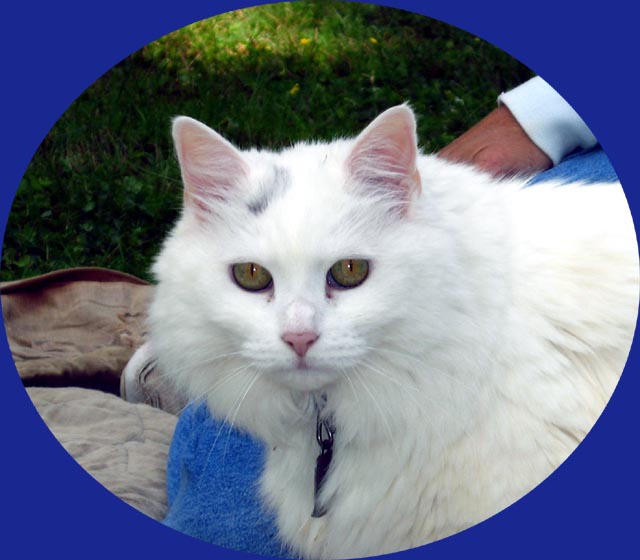 When we lost our Myrri, we put up signs and ads all over the place. A couple at Robin's Corners assured us that they had found Myrri. Myrri, it wasn't, but we ended up adopting a new cuddly little baby with the same mark on the forehead. Robin finds my lap whenever I sit down and sleeps under my arm..
---
TWINS- Buttons and Owl
Alan and I found a mommy cat herding her little babies up to our front door. When we told Laurie, she got the babies to come and stay. One was adopted by a former student of mine. Buttons and Owl run full speed around the house all the time. Buttons sleeps by Laurie's side while Owl keeps watch out the window.
---
BUTTONS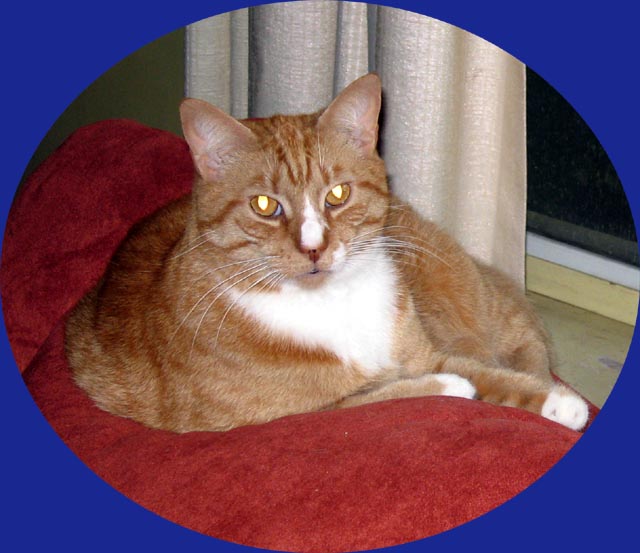 It's time to give Buttons his own picture. He has become the biggest and strongest of the babies, though he is afraid of everyone. I hope it's not because I sat on him on my computer chair when he was young. For awhile, he stayed away from me. He is still very attached to Laurie.
---
OWL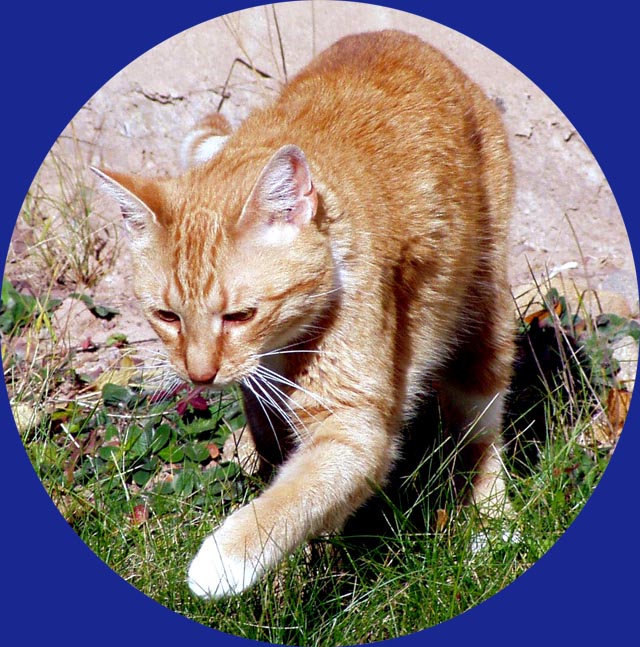 It's also time to give Owl his own picture. He's not nearly as big or strong as his brother, but he has much more courage. Owl, like most courageous beings, gets along with everyone. He is still very attached to Laurie.
---
MELVIN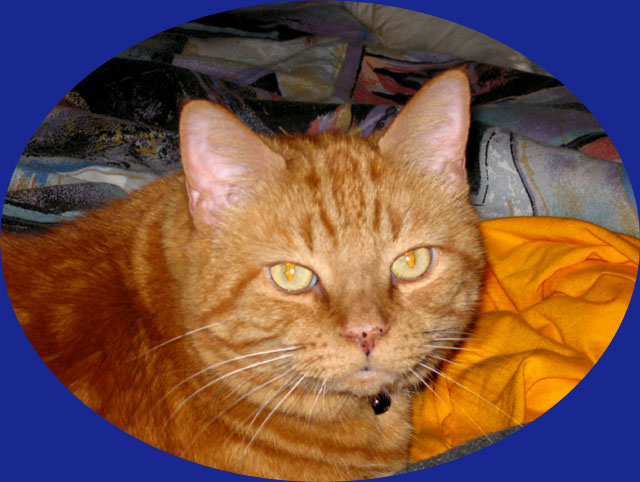 Melvin joined us May 2007 when Libby moved to St. Lukes. Marty had always loved Melvin, and for years, we would see Melvin looking out of the Cedar Street window whenever we road up. Melvin assimilated very quickly with our other babies. He is so incredibly sweet and beautiful. He craves love and affection and speaks in a quiet little voice.
---
SALSA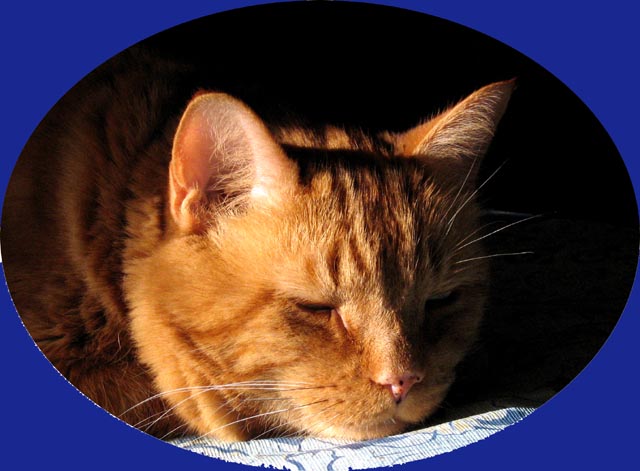 Laurie brought Salsa in from the cold in our backyard in October of 2007. Salsa is a sweet little baby who loves to cuddle and play. Unfortunately only little Tommy seems to like Salsa. Our other babies, otherwise model citizens, treat little Salsa like Hazletonians treat new immigrants. Consequently has been leaving us presents and is flirting with Solitary.
---
TOMMY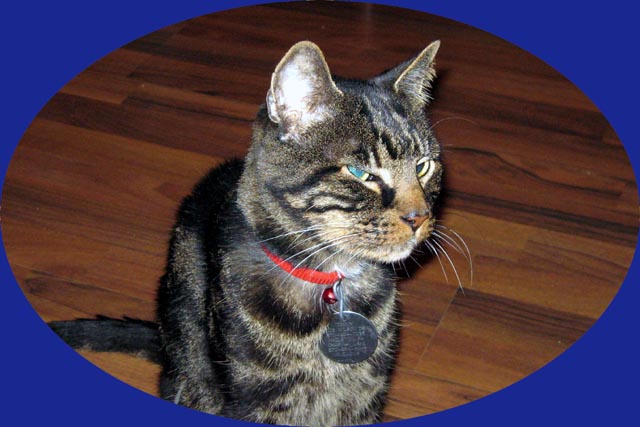 We returned home one day in October, 2007, and Tommy Holodick was sitting on our porch with a little black tiger dressed in a red bandana. We named him after Tommy, and he immediately joined the household. If anyone messed with the little guy, he hissed, and after two weeks he was fully accepted. He takes no guff from anyone, loves to cuddle, and eats 24 hours a day.
---
SQUEAKY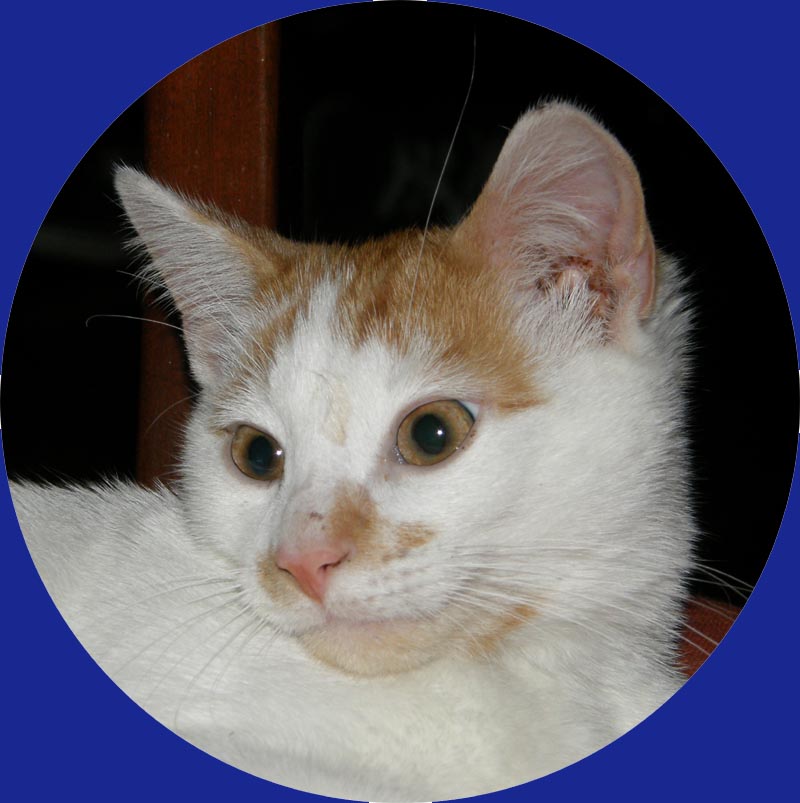 Jeremy, our 30 year old chemical engineer Obama volunteer boarder, returned home one evening with news. 1) He was leaving us. 2) He had brought home a tiny present that he had found on Broad St. We tried to farm Squeaky out, but we just couldn't do it. Salsa immediately loved Squeaky. Squeaky rides Salsa. The others are getting used to this little bundle of energy that runs around playing soccer for hours at a stretch.
---
BOSTON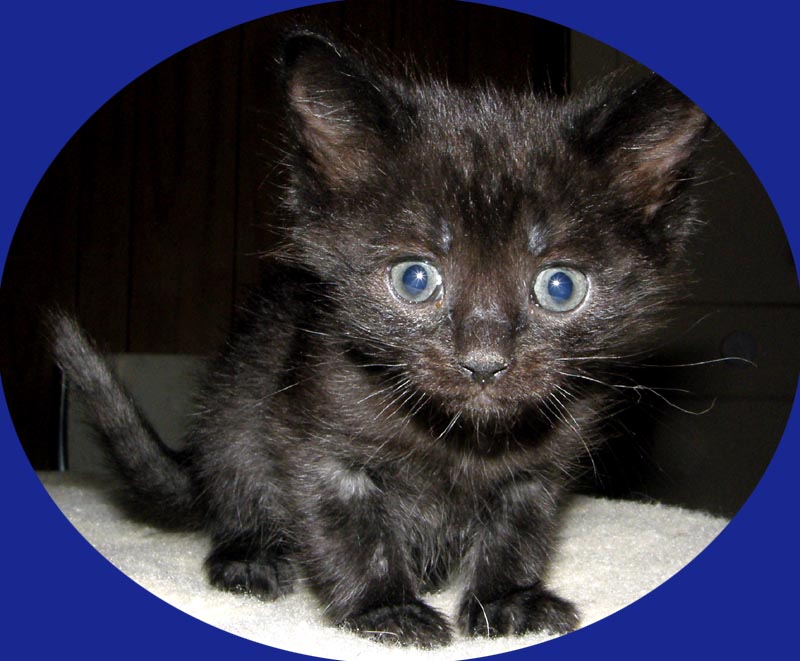 Boston was part of a litter of 7 born at Nancy's in Van Sickles. Two had been adopted before we took the five. Lori took Saddle Shoes and renamed her Cricket. I couldn't let Boston go. She cuddles and kneads on my arm. She plays for hours with Salsa and Squeaky. She bounces when she runs and plays. Kathy and the kids love her and take care of her. Boston is afraid of nothing except, at 12 weeks, the outside world.
---