PhotoJournal For Dive Travelers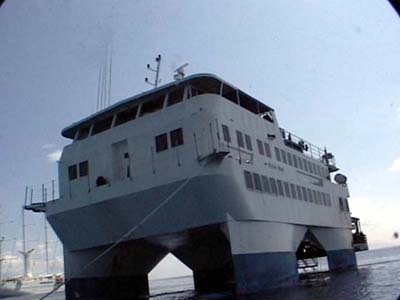 Nekton Pilot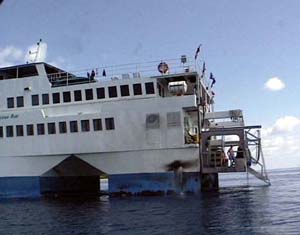 The Nekton Pilot was a very interesting Liveaboard. My room was very comfortable with two portholes, a large closet, shelves for everything, a queen size bed, which my wife and I found very comfortable, and a private bathroom with a shower. The dining area is spacious, with windows open to the sea, and the food wass excellent. Near the dining area is a roomy alcove with games, books, and a tv/vcr with many videotapes. There were nightly lectures with slide shows. On the last night there was a slide contest for all onboard photographers. The entire staff wass friendly and helpful all the time.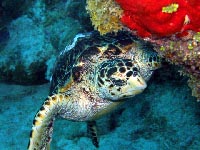 The diving was excellent. St. Croix has crystal clear waters. The wreck of the Suffolk Maid was full of beautiful, multi-colored coral and fishies. The resident Hawksbill Turtle was extremely friendly. You can find videos of Curious George, the Hawksbill, by clicking on the pictures on this page. Fredrickstadt Pier was also a highlight of the trip, where I saw a herd of seahorses and the friendliest porcupinefish and squid that I've ever seen.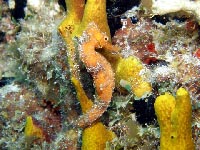 If you noticed, the first paragraph started out in the past tense. This is an ammended review. In late 2010, I started looking for another liveaboard trip. When I checked the Nekton website, I discovered that they had gone out of business. I've since learned that this formerly reputable complany went down with terrible practices, robbing divers of their hard earned dollars. Goodbye Nekton.